Facilities
Ratanpar Shipyard

Proposed Layout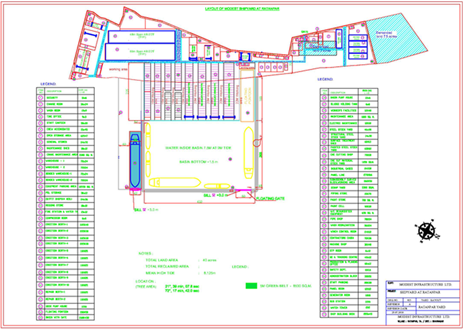 Ratanpar Yard in situated on the Western Coast of India at Bhavnagar in the State of Gujrat. on the gulf of cambay.
The Shipyard shall be equipped to build 1 ship of 45000 DWT, 3 ships of 20000 DWT and 6 OSV / PSVs per year.
The yard shall be equipped for afloat repairs of Offshore rigs and OSV / PSVs.
MIL's new shipyard at Ratanpar is expected to commence operations from June 2016.