company profile
About us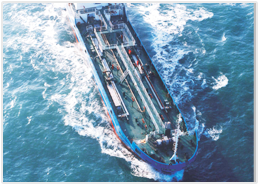 Modest Infrastructure Limited was incorporated in the year 1994, followed by a phase of 15 years in repairs, modification and re-commissioning. 'Shipbuilding' came as natural progression. MIL is on the development track with speedy development with its state-of-the-art shipyard at Ramsar (Bhavnagar, Gujarat, India) and a 120- acre new Shipyard proposed for development at Ratanpar, Gujarat. With its fast development as a one-stop solution for shipyard services and a growing presence in new built customized and conventional vessels. Today MIL Shipyard Ramsar is witnessing quality construction of varied sort of vessels, i.e. Product-tankers, Offshore Survey Vessels & Cement Bulk Carriers are the different type of vessels built by MIL yard.

Ramsar Yard builds vessels up to 6000 DWT and the proposed Ratanpar yard will build vessels up to 45000 DWT.

We are an ISO 9001:2008 Company certified by IRQS.

Presently, we have a capacity to build vessels upto 110 meters in length, 20 meters in breadth with a 4.5 meters launching draft. We are equipped to build vessels upto 6000 DWT and launch sideways. For our repair and construction facilities, we have two dry docks one of 93m x 16m x 3.5m and one of 120m x 20m x 4.5m.

Besides the existing Shipyard, MIL is developing a 120 acres new Shipyard with a sea front of 1.3 km, about 23 Kms from Bhavnagar city with a facility to build larger vessels with launching draft of 7m. The new site shall be outfitted with all the modern facilities to build, repair and convert or modify vessels upto a maximum of 45000 DWT.

The Company is registered with the Registrar of Companies, Mumbai and having its Registered office at 11, Rex Chambers, W. H. Marg, Ballard Estate, Mumbai – 400 001.